This article was produced in partnership with G-SHOCK
When it comes to getting the right intel on gear that'll help you navigate life's hurdles, there's no better source than a decorated U.S. Navy SEAL like Mike Sarraille. Not only was he a former special ops officer, but he was also a Recon Marine and Scout Sniper who went on to found Talent War Group, a management consulting firm, and ATTA, a performance apparel company.
As part of his ongoing series with Men's Journal, Everyday Warrior—where he provides practical advice on living a more fulfilling, purposeful life—Sarraille gave us a look into some of the things he never leaves home without.
"Over 20 years, I've identified products that are reliable—that are there when I need them," he says.
Consider adding these essential pieces of gear to your everyday carryall.
For access to exclusive gear videos, celebrity interviews, and more, subscribe on YouTube!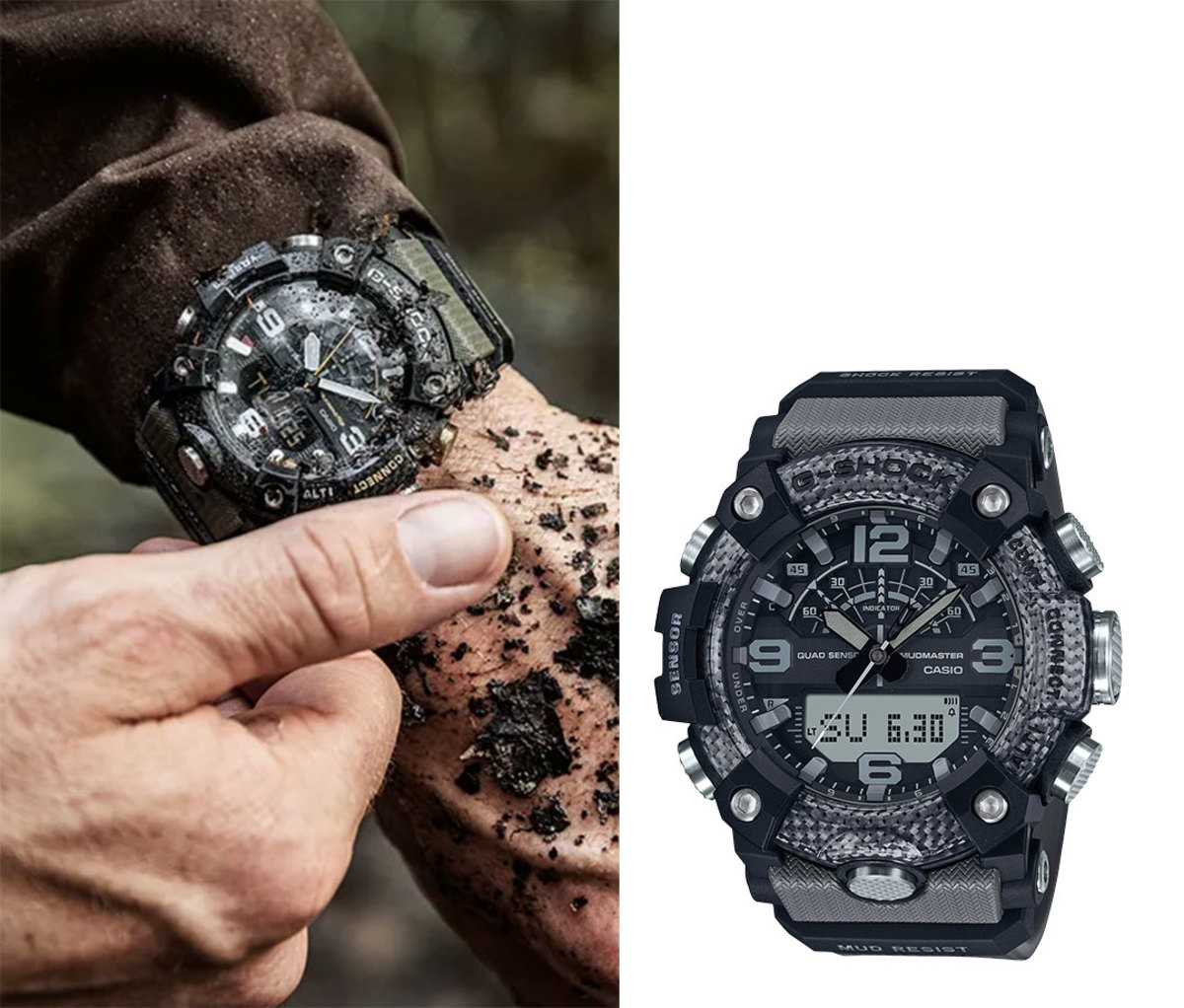 1. G-SHOCK MUDMASTER GWG2000
It's no surprise Sarraille used a G-SHOCK during his stint as a special operations soldier, and that he continues to use the storied brand on the daily. "We used G-SHOCKs heavily in the SEAL teams because they were so rugged and could take punishment," Sarraille says. "We used it diving, skydiving, pretty much every environment because knowing the time is critical to mission success, and we needed something reliable."
The G-SHOCK MUDMASTER Collection is designed to handle the harshest, toughest environments on Earth. By utilizing materials like carbon for the bezel and case, stainless steel for the buttons, and sapphire glass crystal for the face, these watches truly stand the test of time. Sensors for direction, altitude, pressure, and temperature ensure you're always in the know.
$800 ; gshock.com
2. Spyderco Military Model Folding Knife
Every guy interested in being prepared for unpredictable situations should stow a knife in his pocket. Sarraille depends on Golden, CO, based Spyderco and its legendary folders. "I'm all about reliability and dependability. Having served in the military, I've gone through a number of Spydercos—the most recent one has a CPM s30v steel blade [like the Military Model]."
This high-performance, lightweight locking folder has a matte black blade coating to stop reflections, a large thumb hole for use with gloves, and grippy G-10 handle scales and flared ends to prevent slippage.
$330; spyderco.com
3. Fantom R Wallet
Operations security isn't just for time on the battlefield, it's also important to adhere to during everyday life. That's why Sarraille goes beyond a normal leather or fabric wallet and opts for this ceramic-coated aluminum money stash. It has RFID, or radio-frequency identification tracking, but the novel card fanning action is his favorite feature: "I freaking love this thing. It's got a little lever that you pull and it quickly folds out your cards."
Choose among five finishes—walnut, bamboo, leather, and carbon fiber—and the ability to add other attachments like a money clip, coin holder, key holder, and silicone band.
From $99; fantomwallet.com
4. Shokz OpenSwim Bone Conduction Headphones
Being around live fire and exploding ordinance for years can really take a toll on your hearing, and Sarraille's ears aren't as sharp as they used to be. So he eschews normal earbuds for bone conduction headphones from Shokz. "These were given to me by a physician assistant who used to be in special operations. They sound is crisp and they even have [the OpenSwim] version you can use while swimming."
These innovative headphones are a safer way to experience your favorite tunes, audiobooks, or podcasts while engaging in sports and activities because they fully let in ambient sound. They have 4GB of storage on board, can play up to 8 hours of music, and will survive being submerged for 2 hours at 2 meters.
$150; shokz.com
5. Crave PowerPack 2
These days, with the amount of digital devices most of us carry around, you need to pack a dependable power source that can keep you connected while off the grid or in areas without reliable juice. Sarraille loves the Crave PowerPack because it's gotten him through tough times in the most inhospitable spots around the globe. "It'll recharge my laptop and my phone several times. I actually took it to Mount Everest and it lasted me the entire 14 days, even in the extreme temperatures."
The PowerPack 2 can output 81 watts at max, weighs in at a compact 3 pounds, and can top off almost any laptop with a USB-C charging port. Clocking in at 50,000 mAh, that means it can quickly and fully charge tons of digital sidekicks, like cameras and phones, up to 15 times.
$255; cravedirect.com
6. PowerDot 2.0 Duo
Being a busy CEO and traveling around the world means not much time for getting workouts in, not to mention proper recovery. That's where the PowerDot 2.0 comes in for Sarraille. The small Bluetooth-enabled, puck-like devices attach to sticky electrodes that you place all around your body for electrical stimulation to help with recovery and injuries, as well as massage and warming up soft tissue.
"Even if I'm at the office, I've got PowerDot with me, since the app runs off my phone," Sarraille says. "That's my form of recovery if I can't do an ice bath."
From $349; therabody.com